I am a psychocentric. This, I learned in our Tourism I class a few months ago. We discussed that the types of tourists are broken down into three groups. The allocentric, the midcentric, and the psychocentric tourists.

Psychocentrics are the type who are more likely to go to areas that are heavy tourist attractions such as the park, the zoo, the museum or the nearby beach. They prefer travels with less physical activity. On the other hand, Allocentrics are the more adventurous type. They get fulfillment from the thrill of new experiences and prefer to visit spots before other people do. As for the Midcentrics, they are neutral.

So I am a self-proclaimed psychocentric. Never the type to backpack. I especially am not interested in places where I don't know what's already there. Maybe it's about to change because of this place.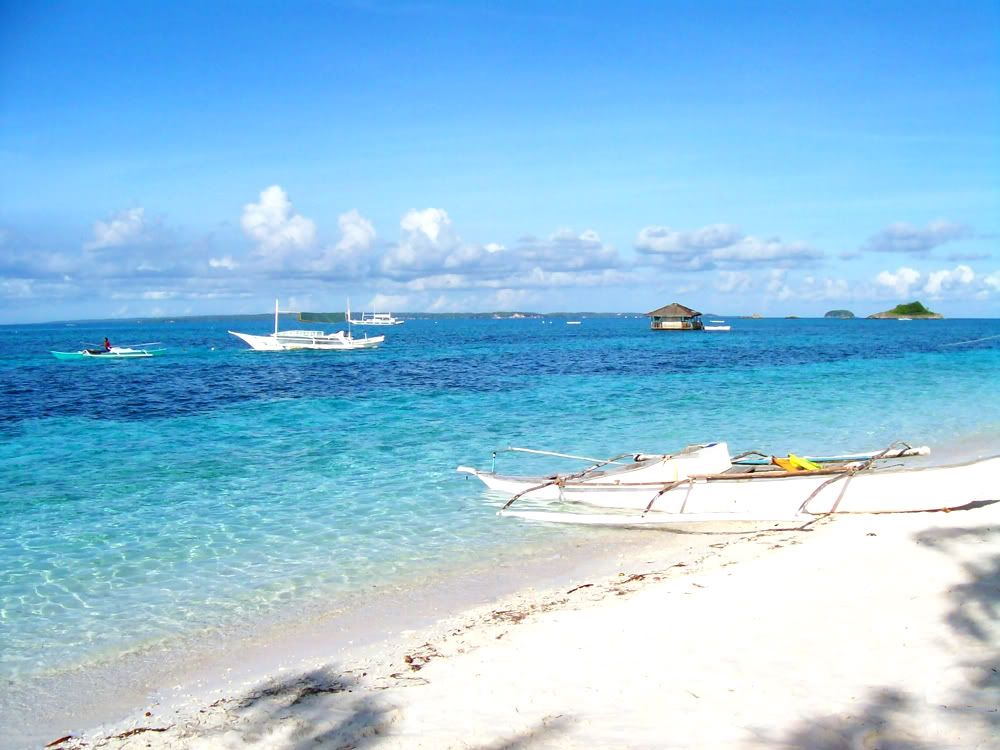 (around 5pm taken right after we got off the outrigger boat)

A few days before we got there, I already searched some sites and Flickr, for some info about Malapascua Island. I've heard of it before but I've heard of it from people who's only heard of it so it was kind of vague and mysterious what's there. I found out that it lies in the heart of the Philippines. According to Wikipedia, It is a tiny island of only about 2.5 kilometers long and 1km wide, located across a shallow strait from the northernmost tip of mainland Cebu, which is Daanbantayan.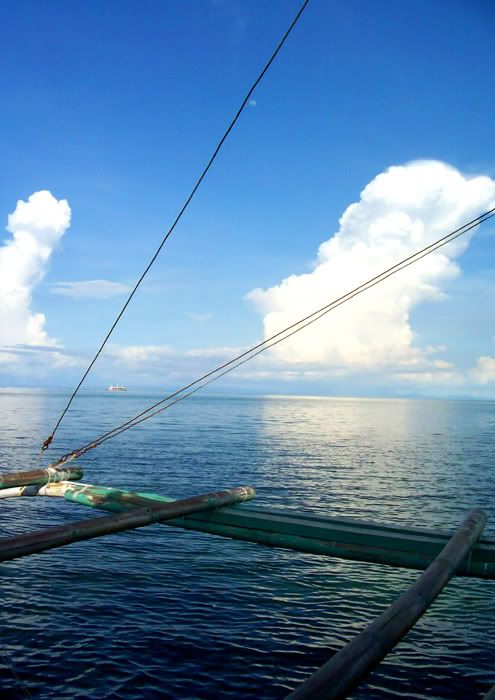 (on our way to the island)

I've seen pictures of Malapascua and it looked too good to be true. When we got there, the place did justice to every photo I saw beforehand. Natural white sand and pebbles, the bluest daytime skies, white fluffy clouds, beautiful rock formations, a modest string of accommodations, and what made me happy was that there were very few people the time we were there. We had that paradise all to ourselves

For someone who is a penniless, parent-dependent student living in the city (like me), it never landed in my mind that I will ever be able to experience such a bounty as Malapascua. I thought a dreamy place like this is only possible if you have relatives to welcome you there or if some generous friend couldn't make the trip without you. I totally freaked out when my friend Nix told me I only have to bring 500 pesos (about $11) and that would be enough to cover everything. Good thing that he invited me a couple of weeks before the trip because that gave me enough time to save up.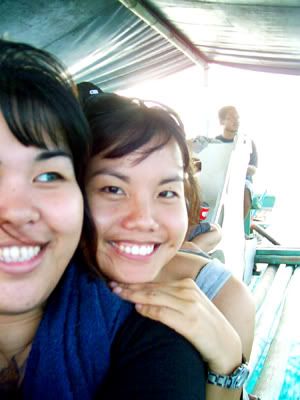 (camwhoring on the outrigger boat)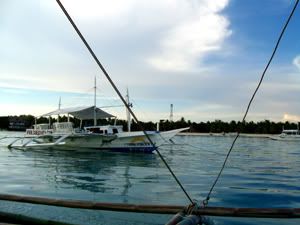 (the sea excites me any time)

I made up a little informative list to break my trip down, and this is for everybody but most especially the Cebuanos and Filipinos, because I'm trying to convince everybody to travel locally first before you embark on a journey farther than our islands. One, to give back to the local economy especially to our island brothers and sisters and two, so we won't be strangers to our own homeland.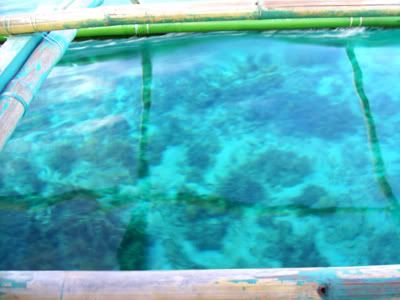 (there were so many starfish we couldn't count 'em)

What we did on Saturday...

11:30 am ------- Our group took the MAYA bus at the North Bus Terminal (across Makro).
5 hours --------- To get to the port. We wished we traveled early.
80 pesos -------- Bus ticket.
40 pesos -------- Outrigger boat (baroto) ticket.
20 minutes ----- Travel from port to island. We arrived in Juan Juana resort around 5-ish.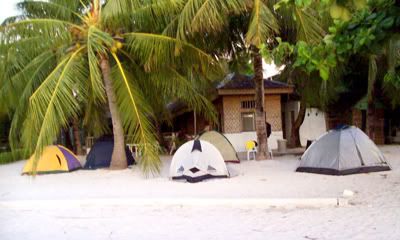 100 pesos ------- Per tent. It was supposed to be per head but we sweetly asked our guide for a discount and since there were 16 of us (two friends got a room for 500 pesos and we had 6 tents), he agreed.
100 pesos ------- Worth of chips, bread and water that I bought in the city for the trip.
0 pesos ---------- Canned goods courtesy of mom. (yay)
30 pesos --------- Per person. 3 meals' worth of rice cooked by Nanay, the nice lady who lives right beside the rented rooms. The gantang of rice (which is a little more than a kilo) costs 56 pesos. When asked how much she charges for the cooking, she just smiled and said it's up to us.
0 pesos ---------- Flat water from the well for bathing or washing.
0 pesos ---------- Comfort rooms.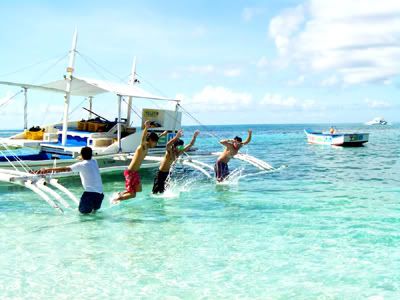 0 pesos ----------- Dips in the long stretch of beach. They don't charge even if it's right across another resort. This is the part we enjoyed the most. We took a dip in 4 different spots in the morning free of charge. Free doesn't happen much in the beaches of Mactan Island, cheap though, but rarely free.

On Sunday...
2 pm ------------- Boating around the island.
60 pesos --------- Per head. The boat ride around the island and straight back to MAYA port.
4 pm ------------- Took the bus back to the city.
70 pesos --------- Bus ticket.
8:30pm ---------- I'm home.

Since we didn't have much time (afraid to tread the waters in the dark), we were only able to get around the island and took a quick stop in Bantigue Cove where Campbell get to have their band photos taken.




(it was super duper hot)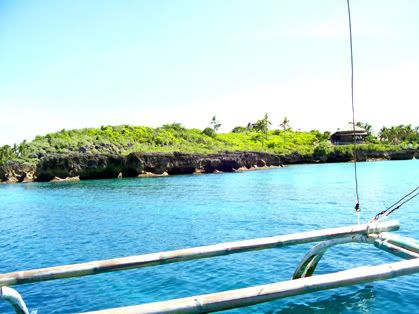 (rocks)

All in all, I spent 480 pesos. I mused that if I bought a thousand I'd be able to double the fun. Everything was just so incredibly cheap and so worth the stress of land travel. Here are some things I could have enjoyed if I brought some extra money.

Freshly caught seafood at 120 pesos per kilo
Snorkeling @ 150 pesos (including the equipment and boat ride not just for an hour but for the whole afternoon)
Overnight room charges for as low as 500 pesos (but tents are a lot more fun!)

I forgot to mention that Malapascua is a great diving spot with dive centers such as sea-explorers.com and exotic island dive.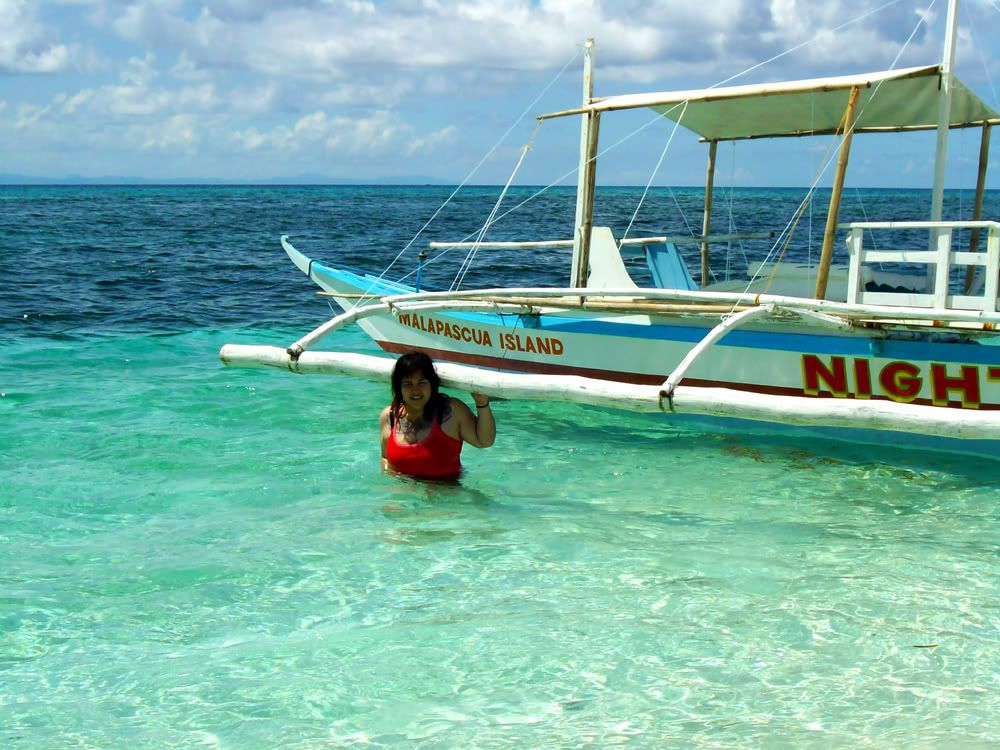 (there were no people in sight so I'm super happy!)

There also are countless boats there with ride charges @ 40 pesos per person anywhere in the island. I've never seen a place where you could just ask someone to take you around for that cheap. Boat rides in Mactan beach resorts would cost you at least 1,500 pesos per hour. With that money, you can enjoy Malapascua island for two nights already! *sigh*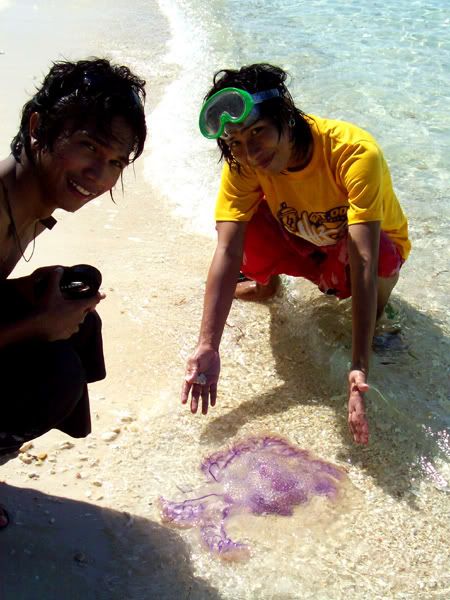 (walking along the stretch of sand, we came across this huge purple jellyfish!)

There were lush corals and starfish too.. at night we had a quick bonfire that lasted for about a few minutes coz we couldn't find wood that works for bonfires. LOL
We looked at the starry night sky and talked and laughed and they eventually got drunk by the seaside. As we went into our tents, Mimie and I delayed our slumber for a few laughs and inside jokes.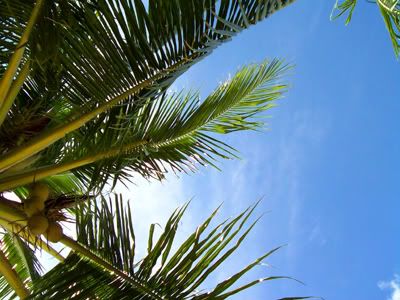 (view from below)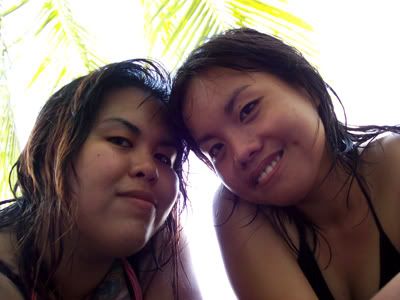 (we slept like babies under the sun)

It's been almost a year since I last spent time with my best friend and that trip was the best way to celebrate ten years of our friendship. I couldn't help but thank God for the wonderful blessing. 2008 had been a travel year for me and I'm excited for what else is in store.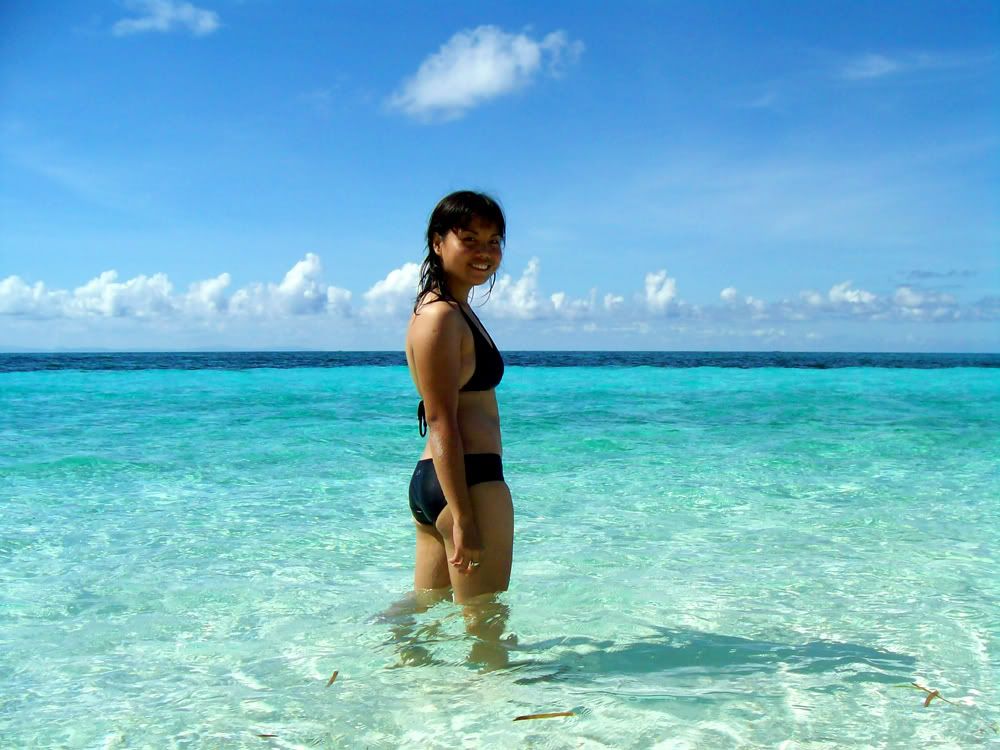 (Mimie enjoying the water)

We made a pact that we are going to go back to that island. We made some little friends too and we made a little promise of candy and biscuits when we get back.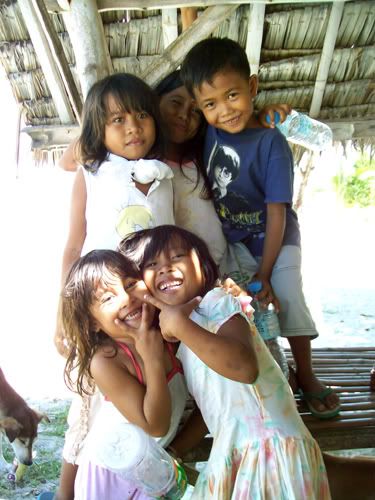 (our new found friends. people in the island are super duper nice!)

I wish somehow, this blog post will stir the wanderlust in you.
The photos may look real enticing but I'm testament that the real thing is so much more incredible.



(We are all testament to that fact)


Till the next swim! :)