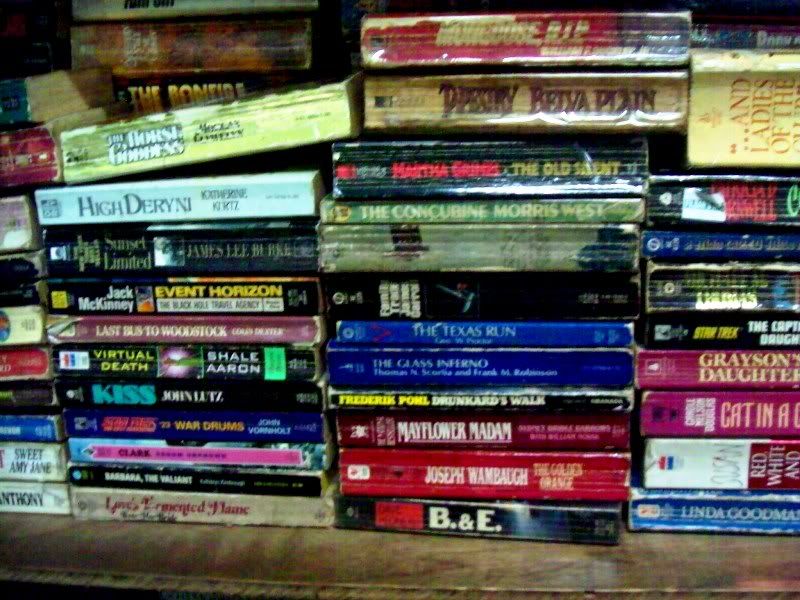 Where do you buy your books? was my question to a friend a few years back. He, with the brilliant young mind with an interest in science fiction and human psychology, had always been the type of friend who was profound and discerning beyond his age. I consider myself lucky to have such a friend and luckier to have three more who have always been real and good to me. It is not everyday we meet people with prodigious abilities and I have always been partial to persons who are indeed effortlessly artistic or intellectual but unassuming or resigned in behavior for in my opinion these characters are a sign of prudence and sensibility in a person.

This particular friend shared to me a goldmine. A treasure of a place where he (and another friend of ours) had been buying his books for unbelievably low prices. The name of the store may ring a bell to some. If you have ever been downtown, you were most likely to have passed by the area and saw this store.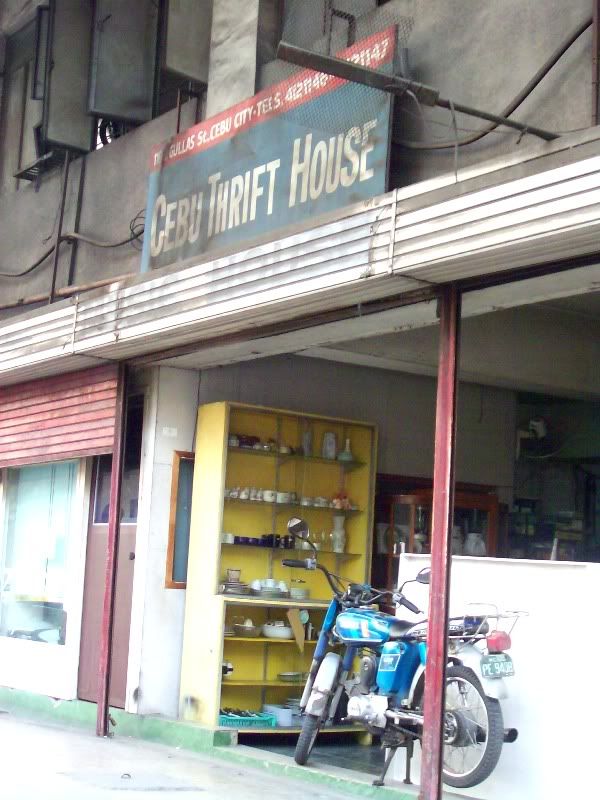 Located in an old building right across the street from the back doors of Gaisano Main and Colonnade Mall where the place is teeming with little shops and businesses old and new, a few steps from that infamous Chinese Ngohiong house.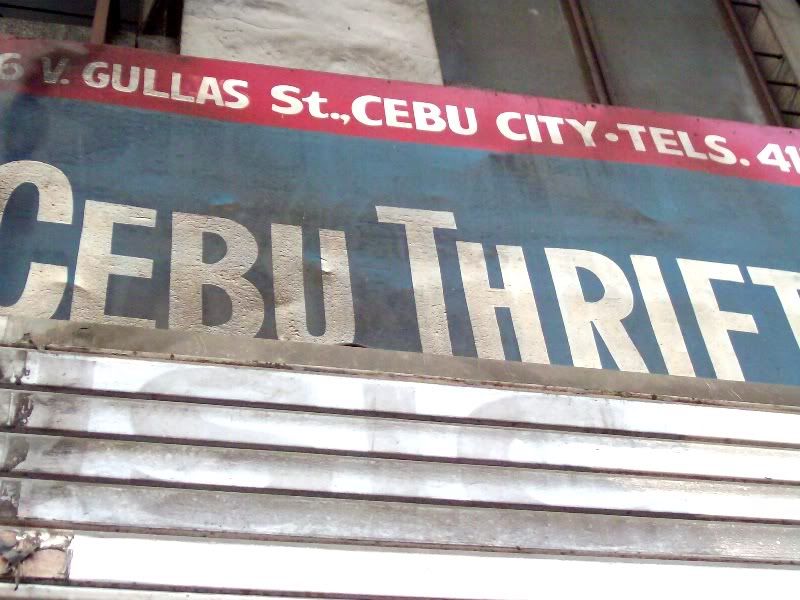 True to its name, Cebu Thrift House is a place for chronic cheapskates, dirt-poor bibliophiles, second-hand bargain addicts who have lost faith and love for the shiny, gleaming, sparkling newness of things in the market. Think Ukay-Ukay but books, furniture and kitchenware. Sounds pretty random but so is wearing second-hand boxer shorts previously owned by someone who's possibly dead already. Well some people's junk are other people's gold and the family behind Cebu Thrift must definitely recognize the value of that statement and made a fortune out of it.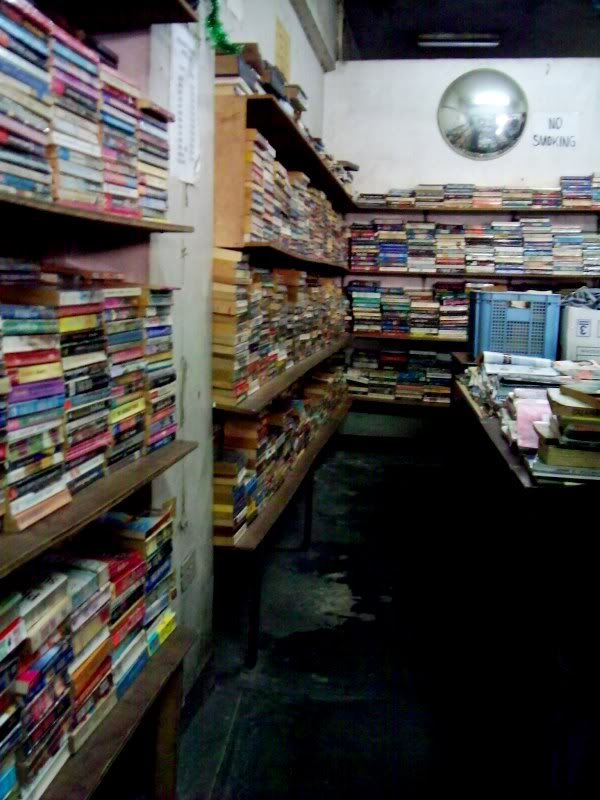 (I can browse in here for hours and hurt my eyes with delight.)

They say the best things in life are free. I say it also come in cheap! With a price as low as 8 to 15 pesos per book, it's worth spending all afternoon hunting for great reads. They have a wide selection of paperback novels ranging from fiction to non-fiction, classic to modern, literary to objet d'art (I have found a few school textbooks and hardbound condensed novels too). If you are patient and persistent enough, you will most likely stumble upon collector's items like my friend who snagged an autographed hardbound copy of Bluebeard by Kurt Vonnegut (one of his favorite authors).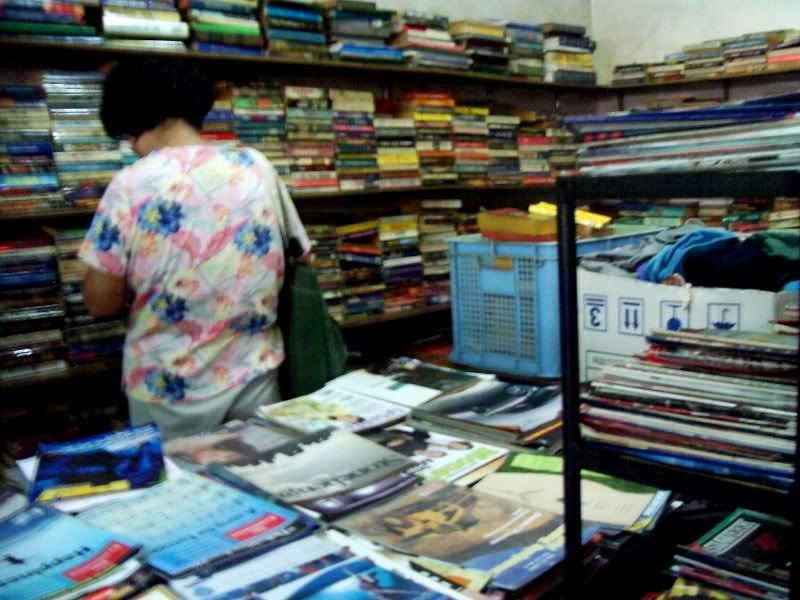 Aside from books, the store sells back issues of international magazines (Time, Newsweek, National Geographic, etc) and (my mother's favorite) local rags like Zee Quarterly and Metro. Perfect for students who continuously need stuff to cut out for their projects and teachers looking for interesting and informative references.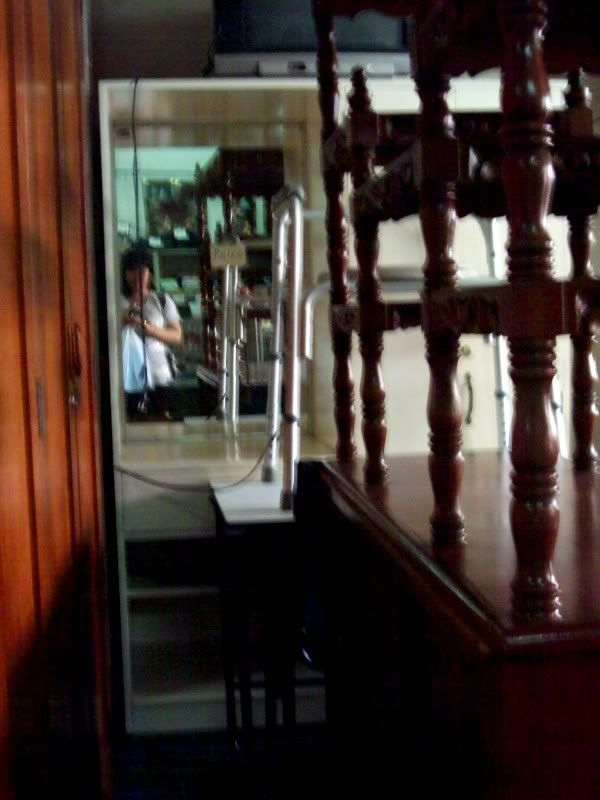 (Earlier in my visit, I took photos secretly.)

For people interested in furniture or electronics and whatever bric-a-brac, they have cabinets, pianos, sewing machines, typewriters, dinnerware, tea sets and china, chafing dishes, electric fans, television sets, oven toasters, sofas, vacuum cleaners, electric mixers, computer tables, side tables, center tables, swivel chairs, etc etc all on bargain. I'm really not sure if the prices are fixed on these things but I feel you have to hone your bargaining skills to get what you want.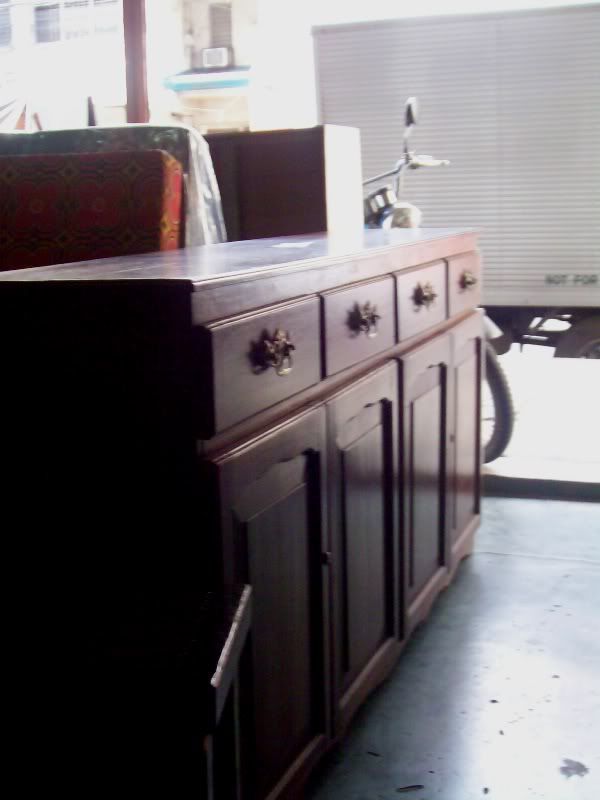 They also buy these things. I saw a chart of how much they buy books according to the price tag. On furniture and other stuff, I'm not really sure how it works but you can always ask the nice people in there.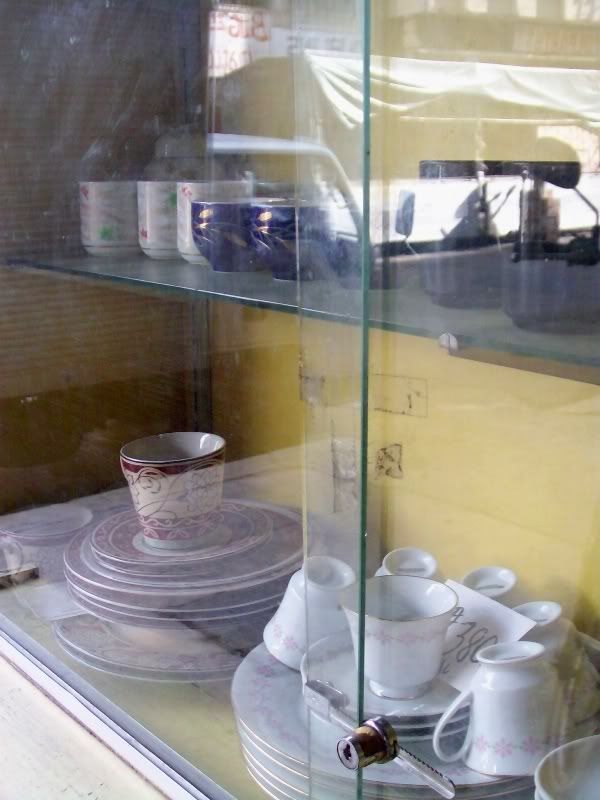 (I wonder who owned these things and why it's here.)

So I finally got the courage to ask the shop girl if I can take some photos for my mother to see and she was nice and easily said yes.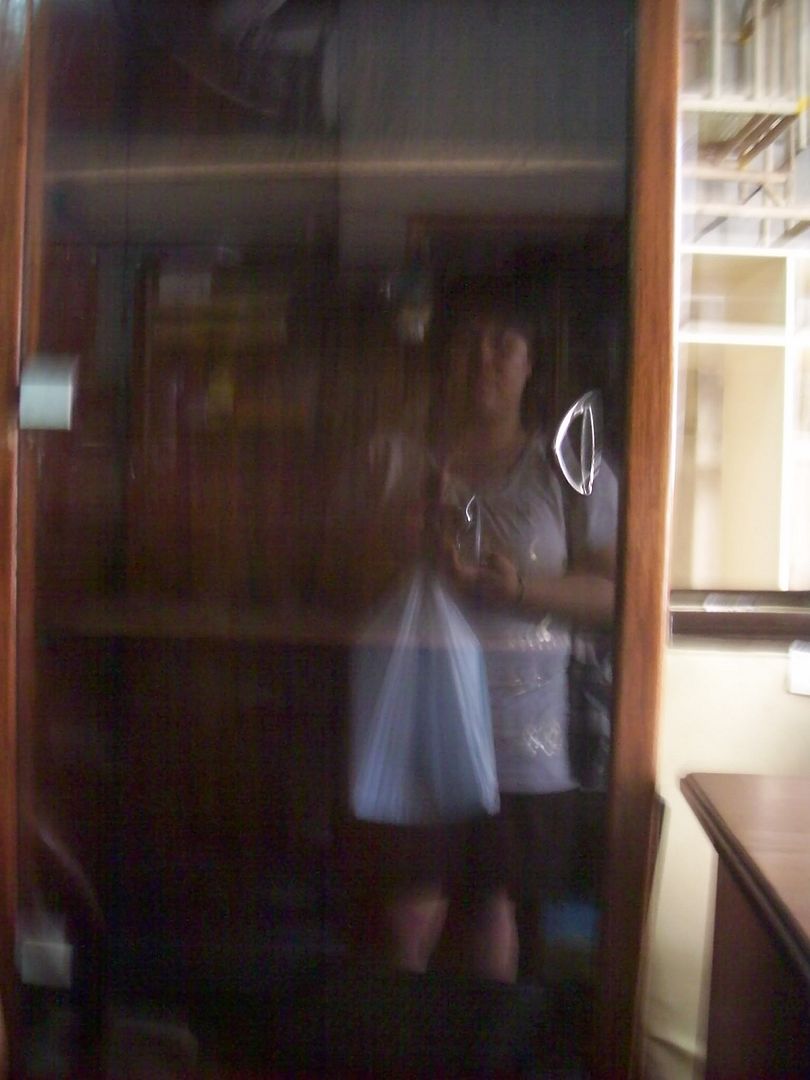 (After magazine shopping. I felt stupid for lurking around privately taking photos. Pfft.)

The first time I've ever been there (a few years ago), I was surprised to see all that stuff crammed into a smallish store. It was quite dingy to me then, with dimmed fluorescent lights and storeroom-like interiors yet it had this smell of wood, paper and iron altogether which made it really cozy to someone like me who grew up in a very urbanized area. The store smelled like home.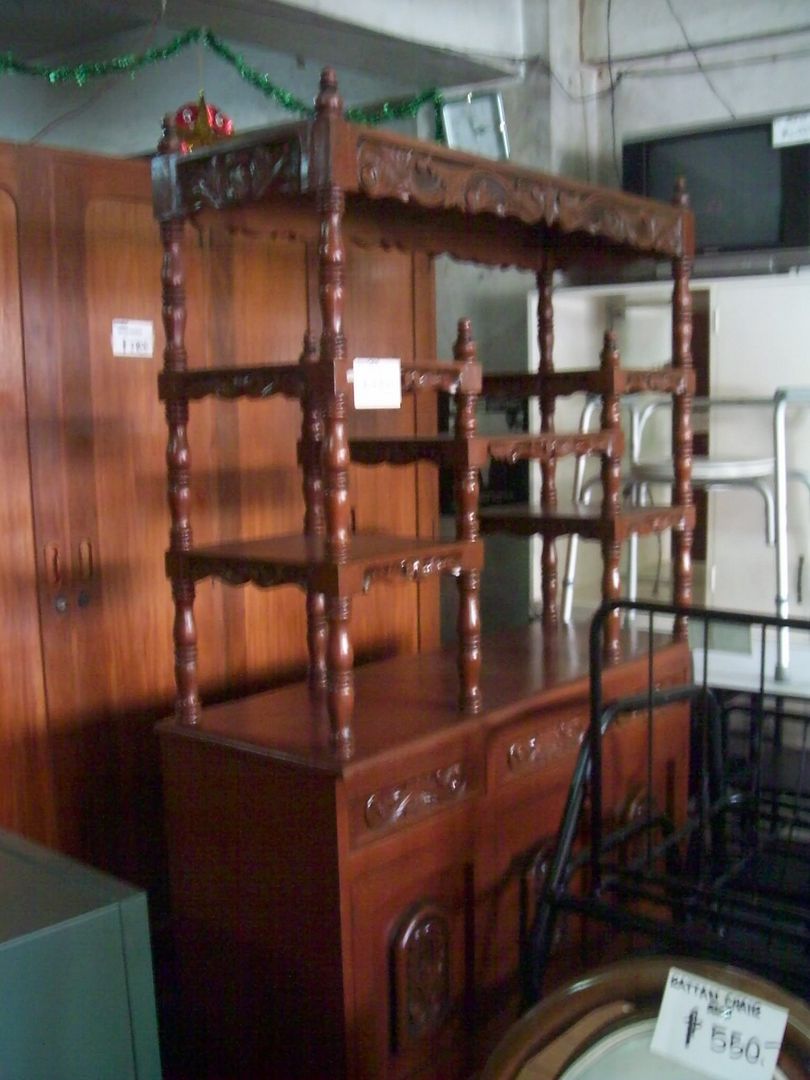 People, in general, love to shop. We all love to acquire things. And I don't know about you but it really feels so good whenever I buy something of quality for a very low price especially when the product is a way better version of the more expensive one I saw at the department stores.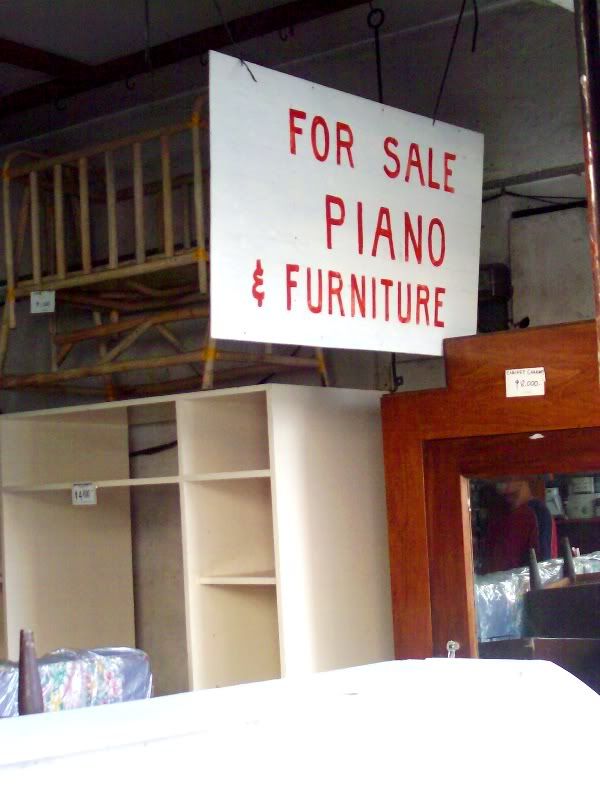 I haven't seen anything like Cebu Thrift House. If you ever find or know a place within Cebu City that is similar to it, please share. I'd love to check it out and feature it here. I do know another place that sells books for a bargain price and that's BOOKSALE located at SM, Robinson's (is it still there?) and Elizabeth Mall (which I frequent). Great selections, better quality (because of the airconditioning) ,a lot more expensive than Cebu Thrift (because it's within the malls) but still a lot more affordable than buying new ones. If you do want new ones, there's always National Bookstore, Fully Booked and Powerbooks (if you can afford it).

As for us who can't afford it, here's a thought I want to leave you with:

"The mainstream comes to you, but you have to go to the underground."
-Frank Zappa